---
First time i hear this, since when?
Dunno when. I think old feature before hardware virtualization was invented? The when isn't important.
https://docs.oracle.com/en/virtualization/virtualbox/6.0/user/features-overview.html
No hardware virtualization required. For many scenarios, Oracle VM VirtualBox does not require the processor features built into current hardware, such as Intel VT-x or AMD-V. As opposed to many other virtualization solutions, you can therefore use Oracle VM VirtualBox even on older hardware where these features are not present. See Hardware vs. Software Virtualization.
Compare the xml files of VMs that you can use versus not use.
QEMU would probably work but unsupported.
related:
Not sure how that works.
https://docs.oracle.com/en/virtualization/virtualbox/6.0/admin/hwvirt.html
Oracle VM VirtualBox's 64-bit guest and multiprocessing (SMP) support both require hardware virtualization to be enabled. This is not much of a limitation since the vast majority of 64-bit and multicore CPUs ship with hardware virtualization. The exceptions to this rule are some legacy Intel and AMD CPUs.
Since Whonix downloadable images are for 64-bit (32-bit or 64-bit?), this shouldn't work. But since @nurmagoz confirmed VirtualBox works, seems VirtualBox has somewhat better out of the box legacy hardware support.
Figured out this issue, this is seems to be Debian (or Kernel) VS my PC issue:
If TPM activated from the BIOS: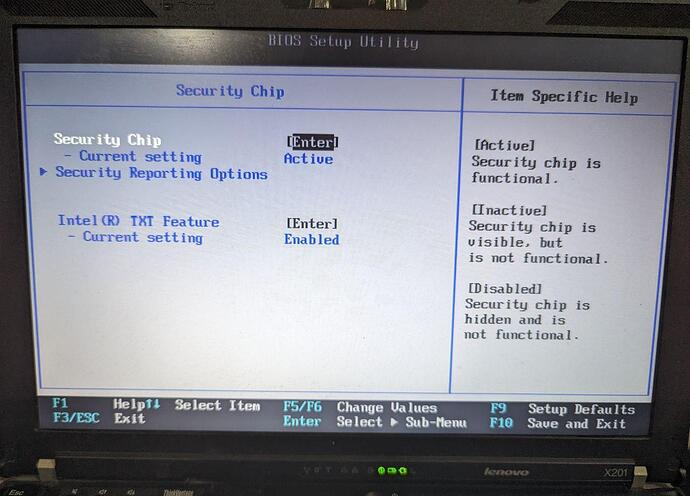 It will appear at the beginning of the OS booting (quickly disappear):
kernel: x86/cpu: VMX (outside TXT) disabled by BIOS
To solve it one need to disable TPM feature: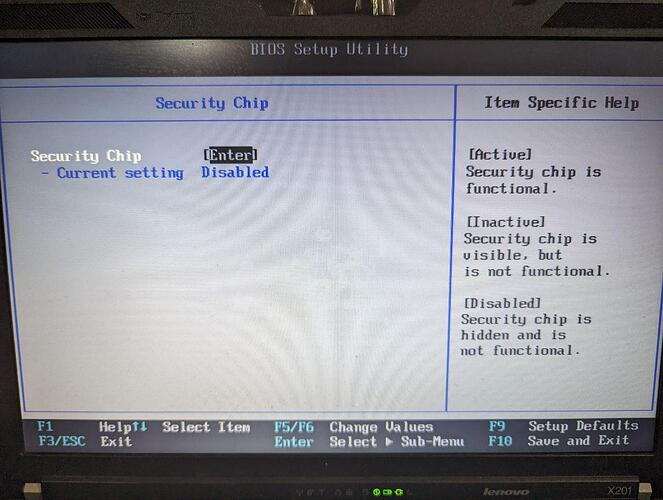 Dunno if this is reported upstream or not.