Hello,
I'm testing the bridge configuration starting from a fresh Whonix Gateway CLI and by using startx for executing anon-connection-wizard.
The "obfs4" transport type works correctly. The "meek-azure" transport type does not.
Step by step is shown this small test:
The machine is connected to TOR: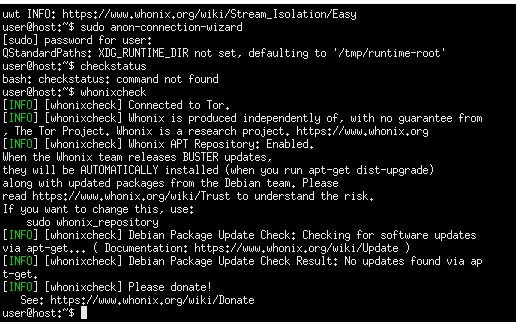 The 50_user.conf file is empty


I didn't touch the 40_tor_control_panel.conf.
Then I start the bridge configuration: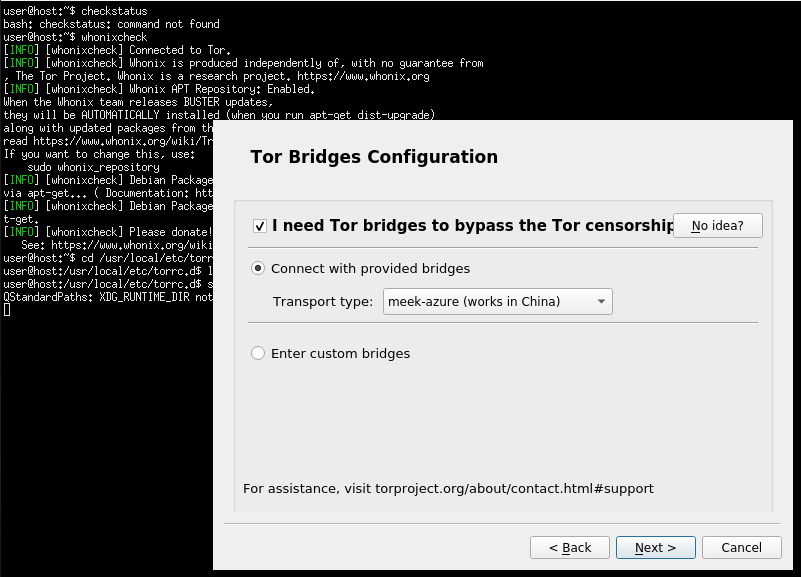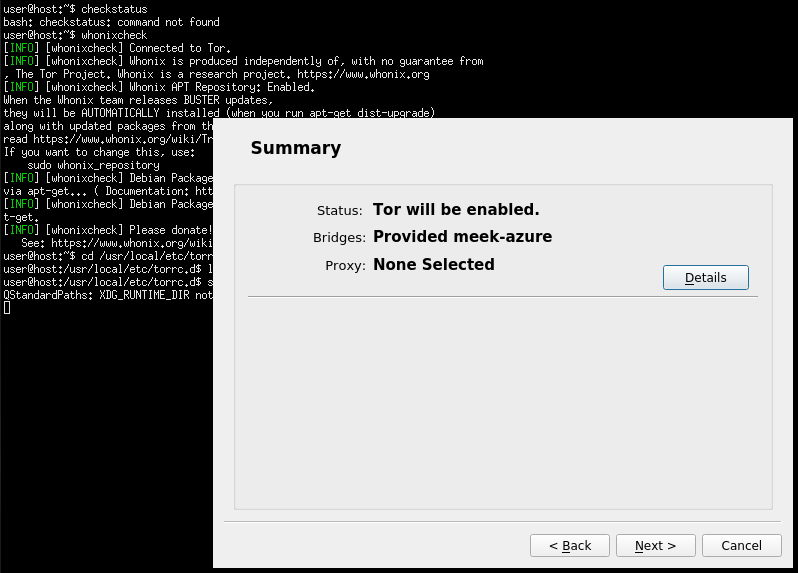 When I click on "Next", the bootstrapping will freeze at 10%

and the messages produced by this process are: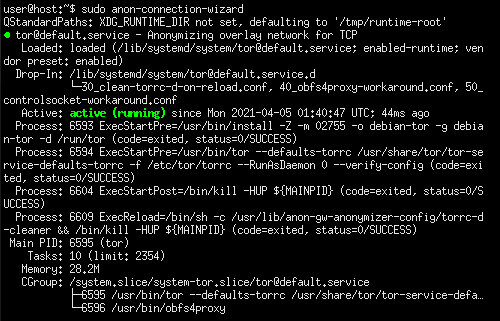 So the errors that are triggered continuosly while the progress bar stucks at 10% are these "TLS_ERROR" where about each second the COUNT variable increase by 1.
When I stop the bootstrapping, the content of the 40_tor_control_panel.conf file is:


Is it a known issue? Could be due to a TLS certificate error?
PS: sorry if I do not copy and paste directly the text but the copy and paste from the VM does not work, even though I installed the vbox addition guests by "upgrade-nonroot" command.