Hello @,
I have Whonix 14 installed on VM Virtualbox and once a day I launch the command line :
sudo apt-get update && sudo apt-get dist-upgrade
Since yesterday I always get the message that Whonix-Workstation detected the meta package
non-qubes-whonix-workstation were not installed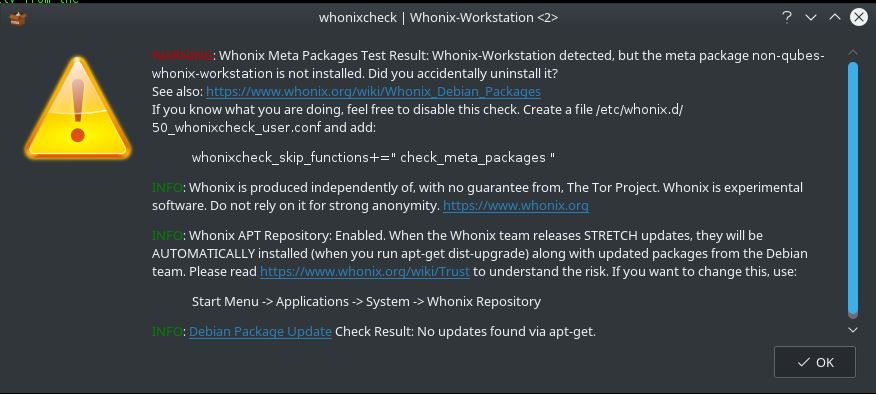 I am sure I didn't remove any package by using sudo apt-get autoremove neither sudo apt-get purge.
How can I repair my system as I don't want to start from 0 again and I was very happy with the job I did until there on my machine.
Is there a possibility to reinstall the missing packages ?
Thank you for your help and have great day !