Hi,
I'm running Whonix on VB 5.2.
WG is running well.
WW is running ok but one thing.
I cant update the dist with: sudo apt-get update && sudo apt-get dist-upgrade
I'm getting this message: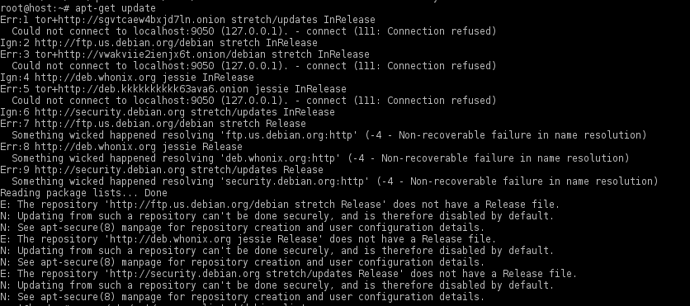 Thats why whonixcheck is not working.
Do you know a way to fix it please?