Some screenshots.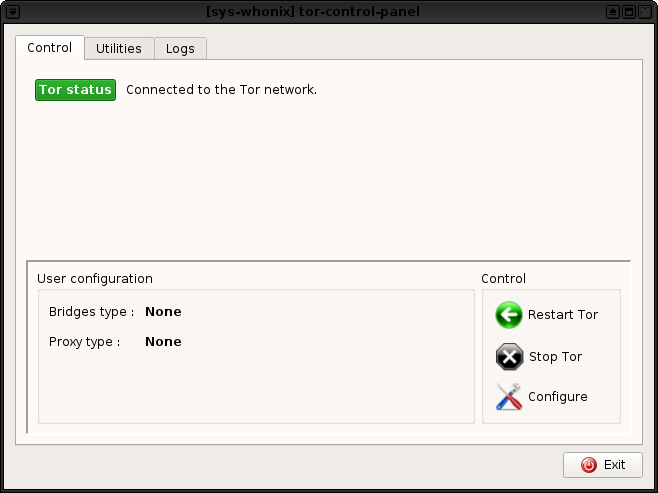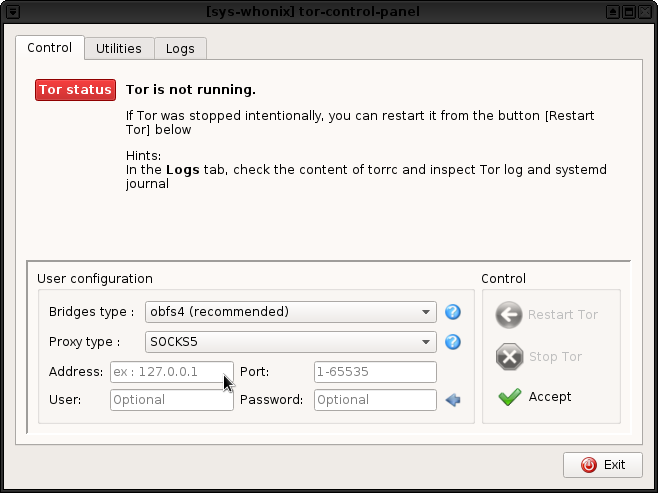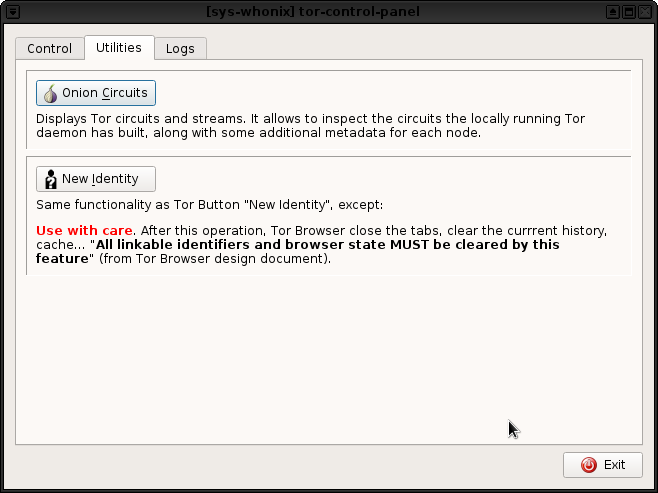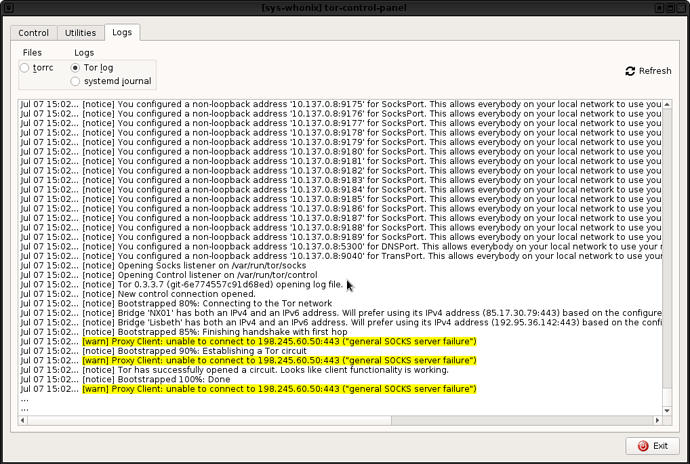 For Whonix 14 only, all virtualizers.
Installation instructions.
In whonix-gw-14 for Qubes, in Whonix-Gateway for VirtualBox or KVM.
Install the software for building the package

sudo apt-get install git genmkfile ruby-ronn debhelper build-essential python3-ipy


Get the package
Qubes users:
To be able to get the package from github, full networking has to be allowed in the template.
In whonix-gw-14 --> Qubes Settings --> Networking, select sys-whonix instead of (none).
This setup should be temporary, as it is recommended against allowing networking in Qubes
templates.
Revert to (none) after installation.

All users:
In /home/user/:

git clone https://github.com/troubadoour/tor-control-panel.git


Install the package

cd tor-control-panel
make deb-icup

The package should be installed.
Qubes users should shutdown the template and restart sys-whonix, After refreshing the applications
in Qubes Settings, the program can be run from Start Menu --> sys-whonix --> tor-control-panel
Other users should be able to run it from Start Menu --> Applications --> tor-control-panel.
Alternatively, in a sys-whonix or Whonix-Gateway terminal, run:
kdesudo tor-control-panel &