Made a little progress on the SecBrowser landing page. For now focusing on formatting. Using https://www.torproject.org/ for inspiration. Since this is a browser landing page the content should be cut down to only the important stuff. Just the main points with a link to more detailed info. What can be removed?
To spice things up a bit a clickable button can be added for the Donate link and more visually appealing fonts/color scheme. For the title I'll try and create an icon if Gimp starts cooperating with me.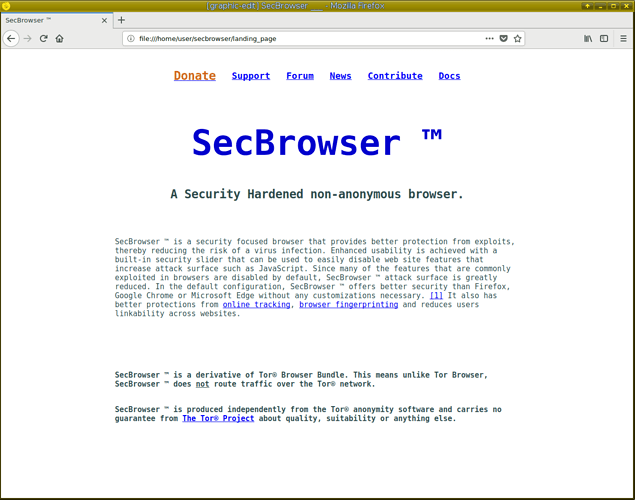 Looks like the prefs that are needed for setting the SecBrowser security slider are in prefs.js which can't be edited so we should move forward with the bug report / feature requests.