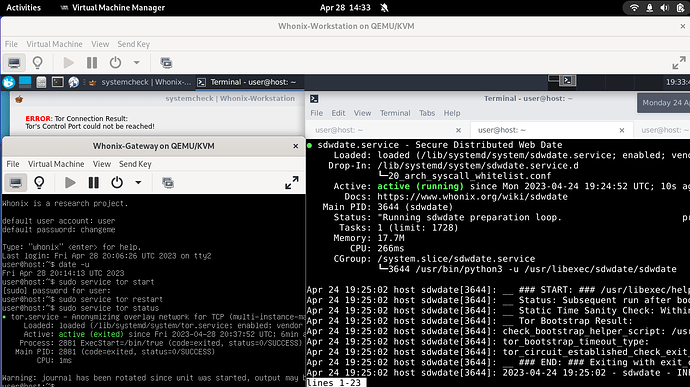 You can see from the screenshot that Gateway tor is active and Workstation Sdwdate is active with correct time in agreement on both WS and Fedora host. TBB will not connect on WS. WS systemcheck states that control port cannot be reached.
When upgrade-nonroot is performed on WS, sdwdate turns off (x through circular lock icon). Otherwise, if sdwdate is (re)started, time is correct but TBB doesn't connect.
Next troubleshooting step?