There are stuff need to be changed on whonx homepage and summarized here: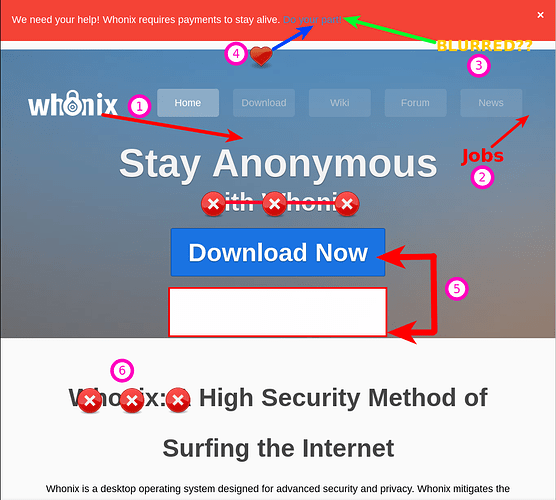 Add one more group and name it "Jobs" and it will refer to wiki page which contains job vacancies , tasks , with paid and volunteer parts.

The written line is blurred not really clear and hurt the eyes.

Add heart,gift… symbols to the wiki and makes it more refreshing

Its not really necessary saying that , because its already defined below what is whonix "Whonix is a desktop …", so "High Security Method of Surfing the Internet" is enough and great.
number
and

they are clear no need to explain them.