Hi @,
I followed the Wiki and wanted to install OnionShare :
Unfortunately, OnionShare doesn't start and I get this message :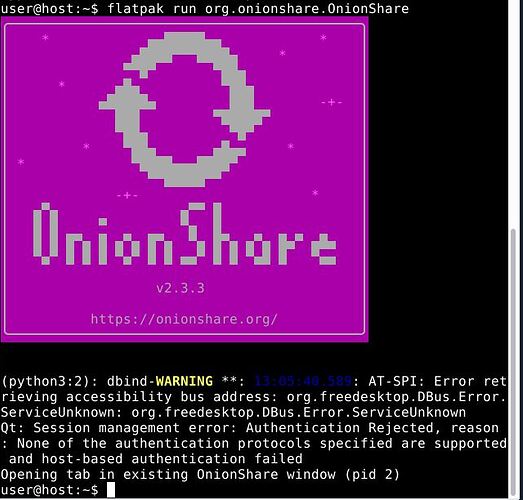 I tried repeating all the procedure again with no success.
OnionShare is also here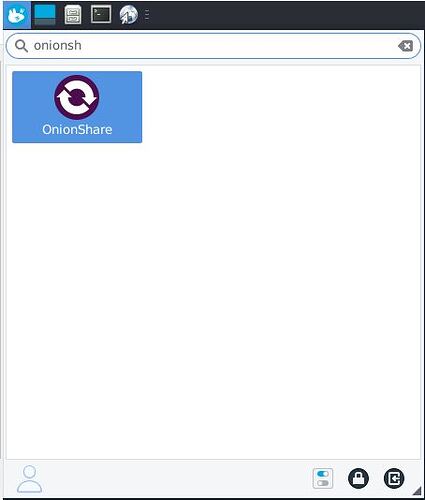 But when double-clicking it, the mouse is looping and I don't get any message.
Is there a way to uninstall and reinstall it again as it can maybe help? Or any other solution, I am a bit desperate here…
Thanks for your help.
EDIT 1 : In addition I would let you know that as I first started OnionShare after the installation it started but then crashed at 10% when it was loading. Since than I have not been able to get back the launching process.
EDIT 2: followed up the official installation command line Flathub—An app store and build service for Linux but it didn't fix that issue.
EDIT 3 : SOLVED with the help of @Micah. Thank you so much Sir.