I've tried to run apt-get dist-upgrade on Whonix-Gateway(Whonix-Workstation might also be affected as it froze once when I tried to dist-upgrade it but it may also be caused by the many windows I had open). The last time I called apt was for an upgrade(not dist-upgrade) and it succeeded.
It starts not to accept any keystrokes when installing the kernel if I remember correctly(it took some time when it reached that step so I went AFK). The output now looks like this: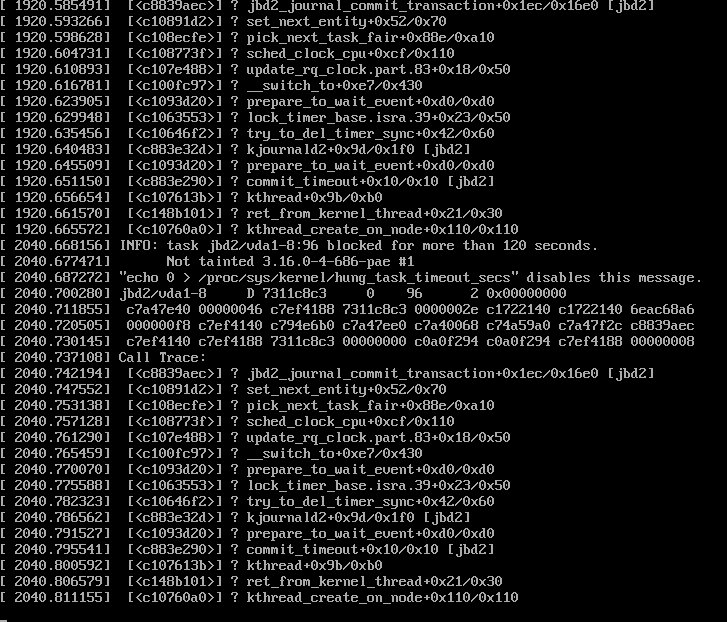 As we can see, the information at the end is the same as the information at the beginning(this looks like it's stuck in an infinite loop).