Hi @ and thank you very much to the developers for the great job you are doing.
I upgraded my Whonix 14 to the current version following the instructions in the Wiki.
Unfortunately I get some errors while starting the Gateway running on Oracle VirtualBox.
Please see following capture :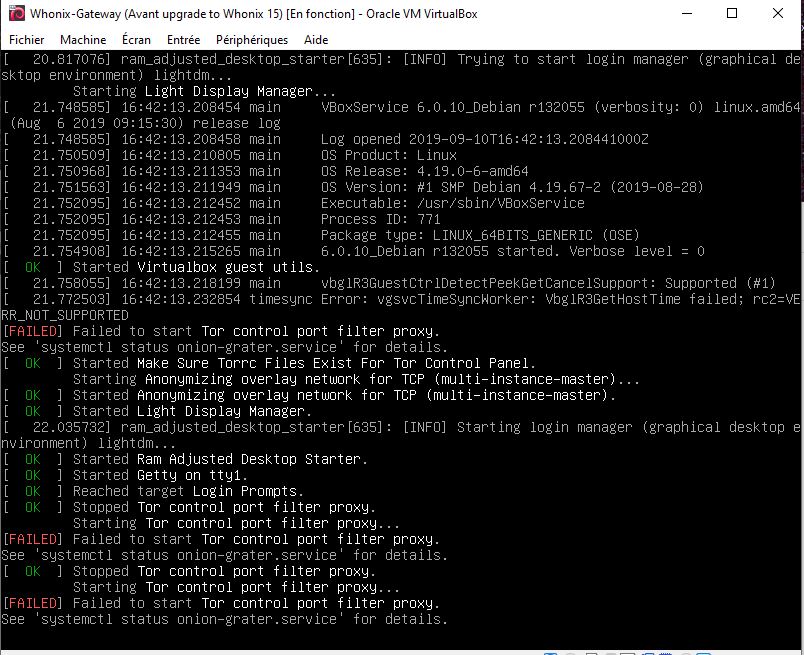 Is that alarming ? How can I fix that ?
Thank you once again for all your work and your amazing support.
Best regards,
Cottonwoodhill