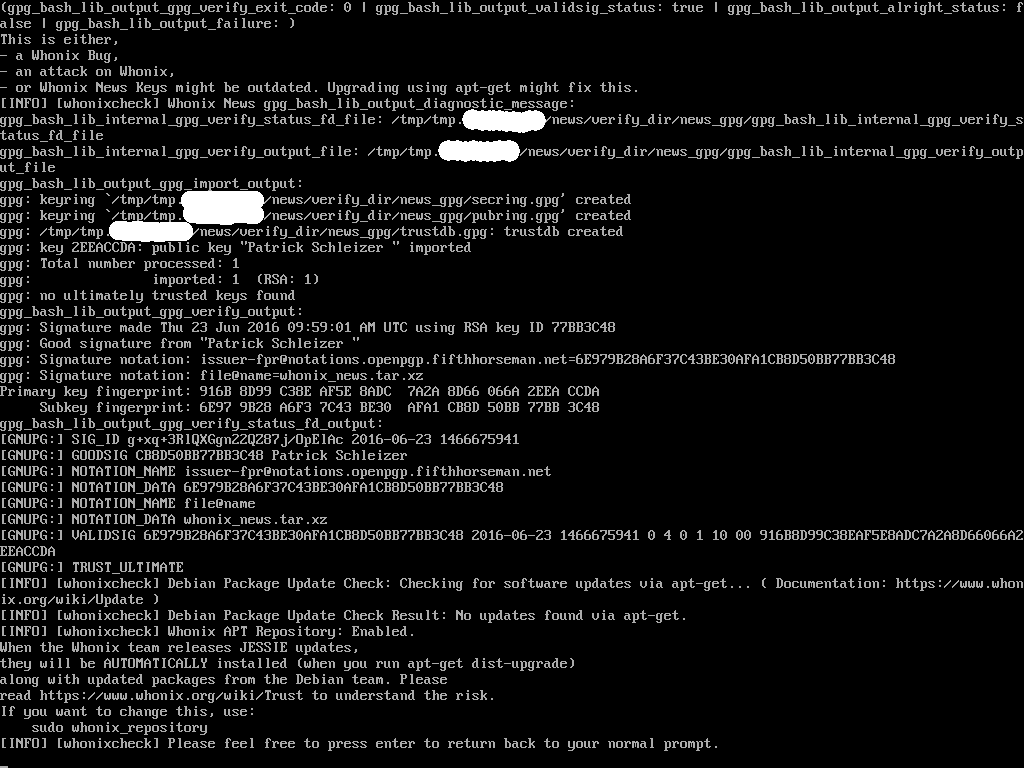 After booting amd64-built whonixgateway (command-line interface), whonixcheck delivered above output. Unfortunately I was not able to read the full message; Scrolling was of no use ( I assume the buffer was already empty at the time I tried to…), furthermore I could not find any whonixcheck-logs.
I have not connected to the internet ever since, just to be safe.
Is there any obvious solution to this problem?
Should I keep whonixgateway offline?
I would appreciate any help.
Thank You