I'm unable to update my whonix-gw TemplateVM in Qubes R3.2 due to network issues.
I haven't been able to connect to tor in my whonix workstation AppVM for at least several days, but I noticed in the Qubes VM Manager that there's an update available for whonix-gw TemplateVM. But updating whonix-gw fails.
I'm getting sporadic "Err … 500 Unable to connect" errors when attempting to fetch packages from, for example, deb.qubes-os.org, deb.whonix.org, etc.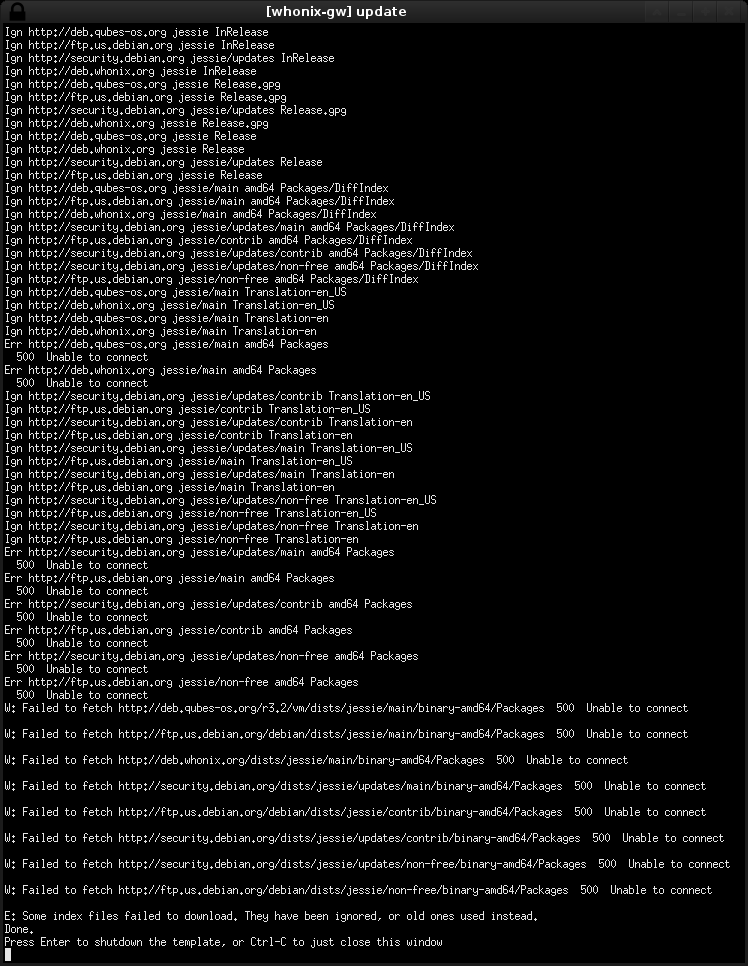 Note that I'm connecting to the internet through an uncensored ISP in the US. Tor is not blocked, and Orbot/Orfox works fine on my phone.
I kicked-off a traceroute to 'whonix.org' in a disposable vm overnight (which is going out straight to my IPS; no tor or vpn), and I found what looks like significant packet loss over the transatlantic line between the US and the UK en-route to the whonix servers in France.
Has anyone else had issues updating Whonix recently? Is there anything I can do to further debug this?